Florence Pugh, the acclaimed actress known for her role in "Oppenheimer," recently revealed the reason behind her decision to shave her head. In an interview with Radio Times, as reported by the Daily Mail, Pugh explained that she deliberately chose the buzzcut hairstyle to remove vanity from the equation.
Pugh emphasized the glamour associated with Hollywood, particularly for women, and how it can be challenging for audiences to see beyond appearances. By opting for a less glamorous look, she aimed to shift the focus onto her raw talent and performance. Pugh stated, "Vanity is gone. The only thing that people can look at then is your raw face."
The actress had debuted her dramatic buzzed-cut hairstyle at the Met Gala in May, and she has since been seen sporting the shaved head while filming her upcoming romantic drama "We Live in Time" in Rome alongside Andrew Garfield.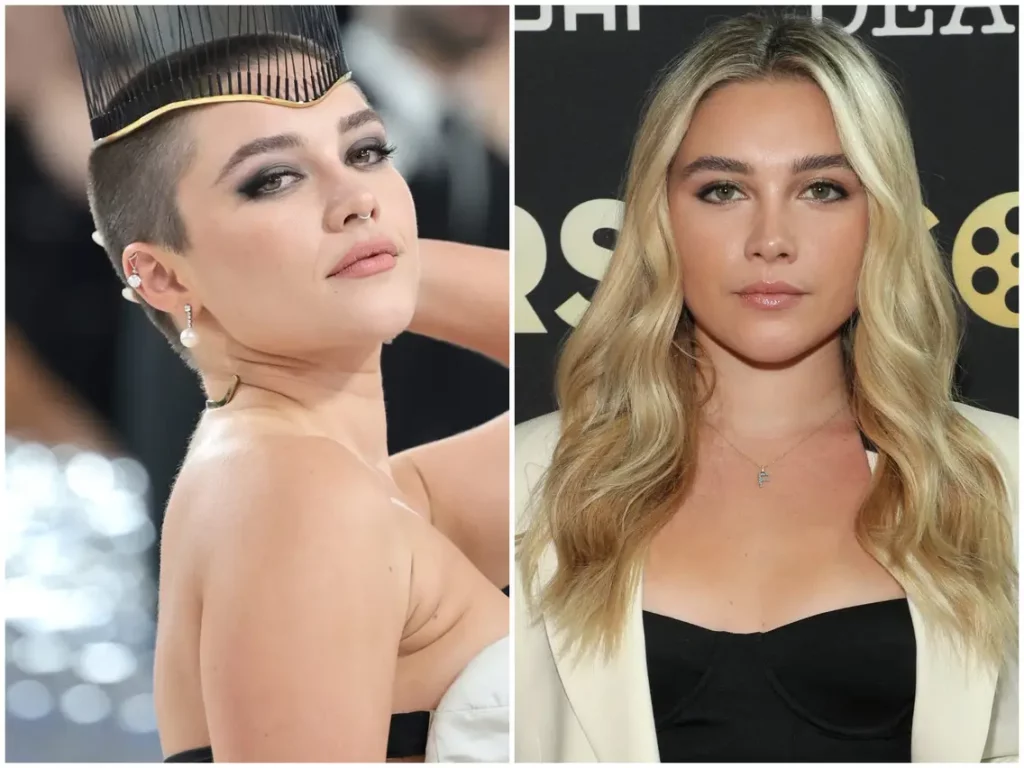 Pugh also discussed her approach to image control throughout her career, explaining that wearing less makeup allows her to be more authentic and explore less glamorous aspects of her characters. This freedom from traditional beauty expectations enables her to embrace "ugly faces" and feel more comfortable on screen.
Recently, Pugh attended the U.K. premiere of Christopher Nolan's biopic thriller "Oppenheimer" in London. Her hair has grown out since the Met Gala, and she showcased a new hair color, transitioning from soft pink to fiery orange.
Speaking about her experience working on "Oppenheimer," Pugh expressed her enthusiasm for the project, describing it as one of the biggest movies she has been a part of. She praised Nolan's approach, which she compared to indie filmmaking, and highlighted the incredible adrenaline and belief in oneself that can be found on set.
"Oppenheimer" is set to hit theaters soon, giving audiences the opportunity to see Pugh's transformative performance in this highly anticipated film.