Strange Magic, an animated film released in 2015, aimed to break the traditional molds of storytelling through an eclectic blend of music, fantasy, and romance.
Unfortunately, its radical approach and confounding choices resulted in a critical and commercial disaster that left many questioning the film's overall execution and purpose. This piece will dissect various aspects of the movie to uncover its flaws and missteps.
Movie Overview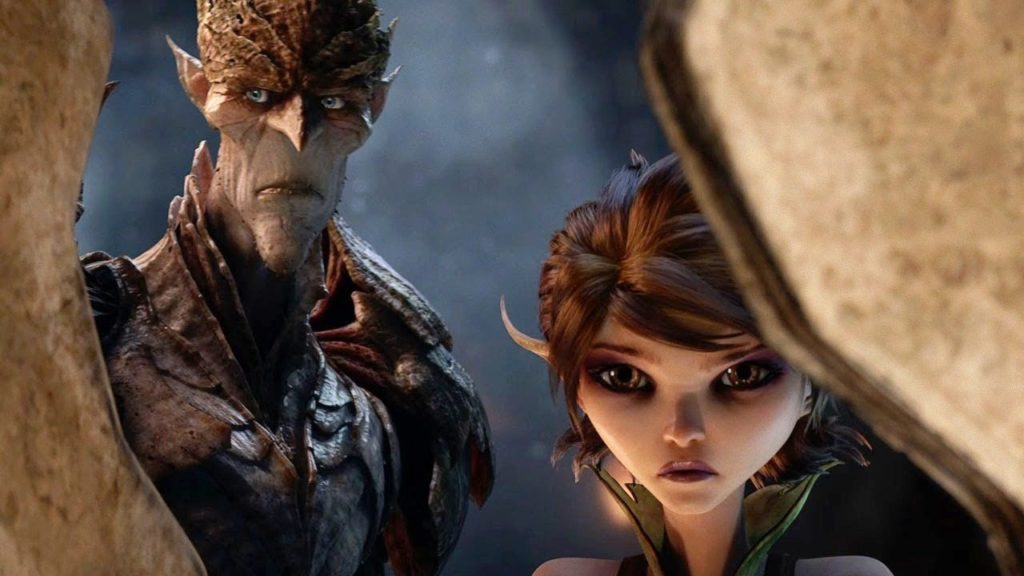 Plot
The film centers around two dichotomous realms: the Fairy Kingdom and the Dark Forest. While the plot may sound intriguing, it appears to be an unapologetic mimicry of the Shakespearean classic, "A Midsummer Night's Dream." The storyline seems convoluted, with too many sub-plots and overemphasis on a contrived love angle, making it difficult for the audience to follow or connect with the characters.
Characters
While a diverse cast of characters could have added richness to the narrative, "Strange Magic" fails to leverage this potential. Characters like the Bog King and Marianne are not fleshed out well, with their transformation appearing rushed and lacking depth. Sunny, who is supposed to provide comic relief, seems to be more of a misfit, his jokes often falling flat and his pursuit of love appearing rather pathetic than endearing.
Musical Aspect
The songs did not contribute effectively to the narrative, appearing at random intervals.
While incorporating popular music from different eras could have been a unique selling point, it seemed like a chaotic mishmash in "Strange Magic." The songs did not contribute effectively to the narrative, appearing at random intervals, thereby disrupting the storytelling rather than enhancing it.
Our Take
"Strange Magic" appears to be an unusual concoction of Disney's moral-laden narratives, George Lucas's digital extravagance, and a playlist resembling a season's worth of covers from "Glee". For those who have dreamt of such a blend, this perplexing animated creation might be a treat. But for the rest of the audience, imagining a computer-generated jumble of "A Midsummer Night's Dream", "Arthur and the Invisibles", and "American Idol" filled with the alien figures from the Mos Eisley Cantina is a more desirable option than witnessing this film.
This misfit product of the Disney-Lucasfilm merger aims to attract an audience but will likely only appeal to a fraction, unlike its blockbuster counterpart "Star Wars: Episode VII — The Force Awakens". This jarring children's fantasy is another discouraging reason for audiences to avoid cinema houses in January.
George Lucas, credited as the executive producer and the writer of the film's storyline, takes us through the romantic escapades of two sprightly tiny princesses dwelling in the magical Fairy Kingdom, Marianne with her pointy ears and purple wings (voiced by Evan Rachel Wood), and her younger sister, Dawn (Meredith Anne Bull). This vibrant, flower-laden paradise initially appears sweet and serene, with Marianne celebrating her upcoming nuptials to the gallant, Gaston-like Roland (Sam Palladio) by belting out "Can't Help Falling in Love"— one of the over 20 pop-rock chartbusters that are awkwardly converted into a predictable and presumably costly soundtrack.
However, the harmony is disrupted when Marianne discovers Roland's affair with a forest seductress, leading her to switch to Burt Bacharach's "I'll Never Fall in Love Again", and transition into an assertive, sword-bearing, feminist heroine. Meanwhile, the naïve Dawn continues to be a hopeless flirt. Even though this feminist angle has become the norm in princess narratives (evident from superior Disney releases like "Frozen" and "Maleficent"), Marianne's sudden shift seems more like a token gesture towards this trend, which pretty much sums up the derivative and uninspiring aspects of this fantasy.
The plot takes a "Midsummer"-like twist when Roland, still aiming to win Marianne's hand and the accompanying crown, plots to use the kind-hearted Sunny (Elijah Kelley), a small, ebony-skinned elf nursing unreciprocated feelings for Dawn. Sunny, while adding a dash of ethnic diversity, also emerges as the most endearing character, especially when he croons Bob Marley's "Three Little Birds."
The plot thickens as Roland sends Sunny into the perilous Dark Forest to procure a potent love potion from the Sugar Plum Fairy (Kristin Chenoweth), held captive long ago by the detestable Bog King (Alan Cumming). The Bog King, a hostile creature determined to eradicate love, is hardly anyone's first pick for a romantic lead. However, the film throws in a "Beauty and the Beast"-like twist when the Bog King realizes that even the meanest, ugliest figure can become worthy of love with some confidence and a sprinkle of pixie dust.
Strange Magic is an unusually repulsive and frequently unappealing piece of animation.
Indeed, this is an acceptable lesson. However, it's hard to ignore that "Strange Magic" is an unusually repulsive and frequently unappealing piece of animation. The characters, even the vaguely human ones, offer no emotional connection. Despite being crafted with expected precision by the digital artisans at Lucasfilm Animation Singapore and Industrial Light & Magic, the film feels less like a well-conceived fantasy world and more like a grotesque inter-species convention set against an overly detailed forest backdrop.
The aesthetic of the film is not the main irritant but rather the substance itself. "Strange Magic" is often dismissed as benign fun for children, but it emanates from a corporate mentality that treats its audience as naïve toddlers, serving them lectures masked as entertainment rather than delivering honest engagement or amusement. Lacking charm, humor, and innovation, the movie swiftly distracts you with frenzied action sequences, unamusing jokes, or worse, another intrusive cover of a hit song — a supposed homage to "American Graffiti". But it's doubtful whether George Lucas, the maker of the 1973 classic, would approve of this rendition or the excessive repetition of songs
Reception
Audience Response
"Strange Magic" received a disappointing response from audiences, with a dismal audience score on Rotten Tomatoes. Many viewers criticized the film's overly complex plot, unrelatable characters, and poor song integration.
Critical Reception
Critics were harsh towards "Strange Magic," resulting in a meager score on Rotten Tomatoes. Many critiques highlighted the film's inability to balance its musical component with the narrative, its lackluster character development, and a plot that seemed more confusing than captivating.
Box Office Performance
The box office returns for "Strange Magic" were abysmal, underscoring the film's failure to appeal to the target audience. The film could not recover its production costs, leading to a considerable loss for the studio.
'Strange Magic' and Its Underlying Message
Although "Strange Magic" tried to convey a message about acceptance and inner beauty, it was lost amidst the film's convoluted plot and poor execution. The film's attempted moral teaching felt preachy and overbearing, further alienating the audience.
What Went Wrong?
Promotion: The marketing and promotion for "Strange Magic" were insufficient, resulting in low awareness about the film among the potential audience. The studio seemed reluctant to invest in a robust promotional campaign, perhaps indicating a lack of confidence in the product.
Financial Loss: The film's financial failure is a testament to its inability to resonate with viewers. With an unconventional narrative and poorly integrated musical elements, "Strange Magic" fell short of the audience's expectations, leading to its commercial downfall.
Comparison to Other Animated Films: When compared to other animated films released during the same period, "Strange Magic" stands out for all the wrong reasons. Its unusual narrative style and overemphasis on songs made it a tough sell for audiences expecting a traditional animated adventure.
Strange World Review
Summary
Strange Magic can be seen as an ambitious attempt gone awry. Despite its noble intention of trying something different, the film's flawed execution, weak character development, and poor integration of music into the narrative led to its downfall. This exploration of "Strange Magic" serves as a valuable lesson for filmmakers on the importance of balancing innovation with audience expectations.