Shark movies have always managed to capture our curiosity and fear. From the iconic Jaws to the thrilling The Shallows, these movies have left a lasting impact on audiences. In this article, we will explore our own pick of the top 5 shark horror movies that have managed to captivate and terrify viewers throughout the years.
5. Sharknado (2013)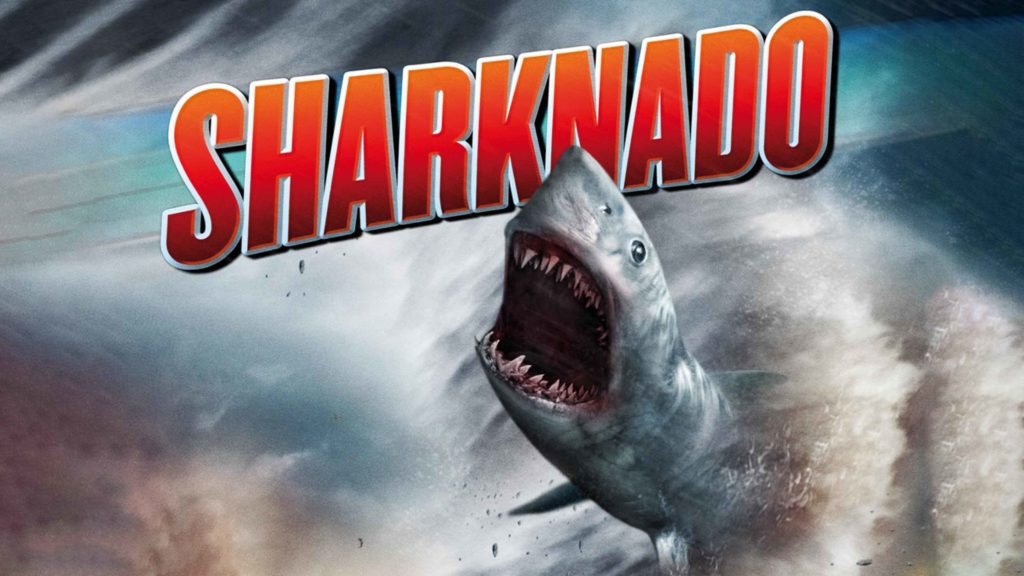 Sharknado may not be hailed as a cinematic masterpiece, but it has certainly gained a cult following. This campy horror-comedy combines sharks and tornadoes in a wild and entertaining way. Despite its ridiculous premise, it has become immensely popular and has spawned three sequels. Sometimes, a movie doesn't have to be great to be enjoyed by audiences.
Sharknado

Release: 2013-07-11Genre: HorrorDuration: 86 minsBudget: $ 1,000,000

Overview

A freak hurricane hits Los Angeles, causing man-eating sharks to be scooped up in tornadoes and flooding the city with shark-infested seawater. Surfer and bar-owner Fin sets out with his friends Baz and Nova to rescue his estranged wife April and teenage daughter Claudia.
4. Open Water (2003)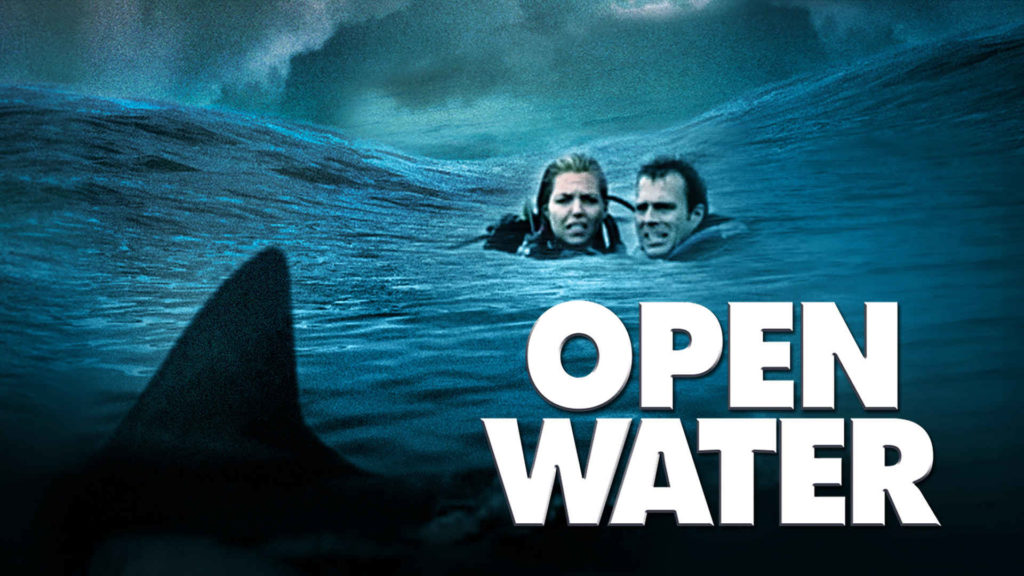 Open Water takes a different approach to shark horror movies. It presents a chilling scenario that any ocean-goer can relate to – being left stranded in the vast expanse of the ocean. Based on true events, this film taps into the fear of the unknown and the vulnerability of humans against the relentless power of nature. It may not be action-packed, but it succeeds in creating a sense of dread that lingers long after the movie ends.
Open Water

Release: 2003-10-26Genre: DramaDuration: 79 minsBudget: $ 130,000

Overview

Two divers are left out at sea without a boat. There's nothing but water for miles, unless they look at what's underneath them...
3. Deep Blue Sea (1999)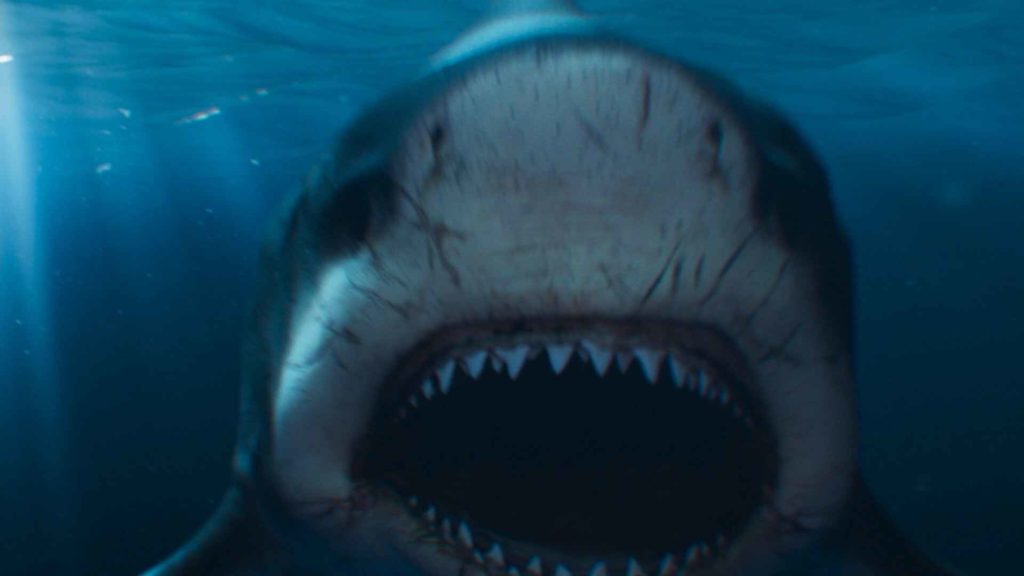 In Deep Blue Sea, the shark takes a backseat to the real villain – humans. This science-fiction horror film explores the consequences of playing god and tampering with nature's order. Similar to Jurassic Park, the movie serves as a cautionary tale about the dangers of trying to control forces beyond our understanding. Although not solely focused on the sharks, they play a crucial role in the film's suspenseful and thrilling moments.
Deep Blue Sea

Release: 1999-07-28Genre: ActionDuration: 105 minsBudget: $ 60,000,000

Overview

Researchers on the undersea lab Aquatica have genetically altered the brains of captive sharks to develop a cure for Alzheimer's disease. But there's an unexpected side effect: the sharks got smarter, faster, and more dangerous. After a big storm damages their remote research facility, they must fight for their lives.
2. Bait (2012)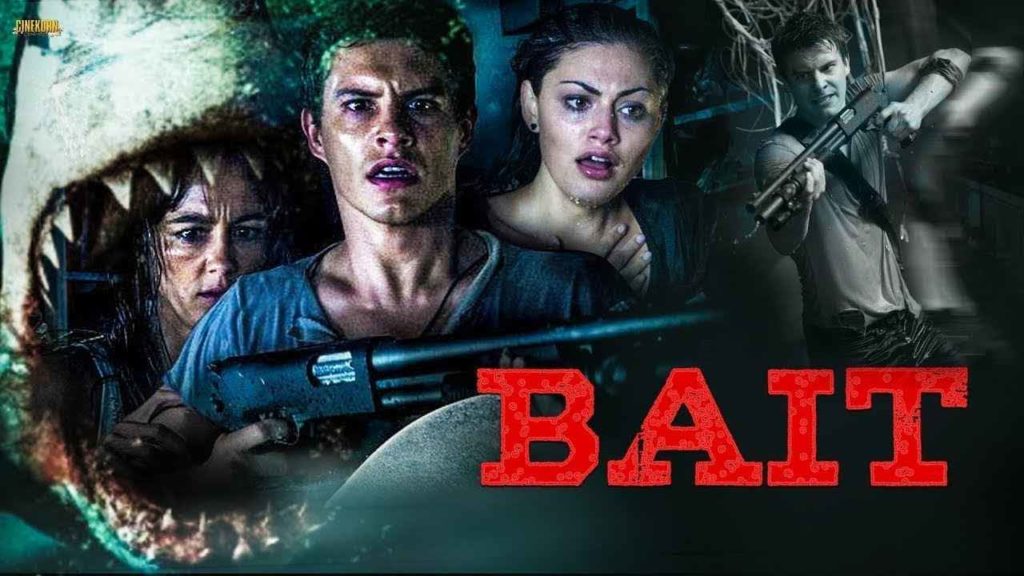 Bait may not be as well-known as other shark horror movies, but it deserves recognition for its unique premise. Set in Australia, this film follows a group of people trapped in a flooded supermarket after a tsunami hits. As if surviving the disaster isn't challenging enough, the survivors soon realize they are not alone – sharks have been washed into the store. Bait combines elements of survival and horror, creating a tense and suspenseful atmosphere that keeps viewers on the edge of their seats.
Bait

Release: 2012-09-05Genre: ActionDuration: 93 minsBudget: $ 30,000,000

Overview

A freak tsunami traps shoppers at a coastal Australian supermarket inside the building ... along with a 12-foot great white shark.
1. Jaws (1975)
No list of shark horror movies is complete without mentioning the classic that started it all – Jaws. Directed by Steven Spielberg, this iconic film remains the epitome of shark horror. Its timeless story, memorable characters, and thrilling sequences set the bar for future shark movies. Jaws not only managed to scare audiences to their core but also left a lasting impact on popular culture. It is an absolute must-watch for anyone interested in the genre.
Jaws

Release: 1975-06-20Genre: HorrorDuration: 124 minsBudget: $ 7,000,000

Overview

When an insatiable great white shark terrorizes the townspeople of Amity Island, the police chief, an oceanographer and a grizzled shark hunter seek to destroy the blood-thirsty beast.
Chronological List of Shark Movies
As a bonus for shark movie enthusiasts, here is a chronological list of shark movies that have been released over the years:
JAWS (1975)
MAKO: THE JAWS OF DEATH (1976)
¡TINTORERA! (1977)
JAWS 2 (1978)
GREAT WHITE / THE LAST JAWS (1981)
JAWS 3-D (1983)
NIGHT OF THE SHARKS (1988)
DEEP BLUE SEA (1999)
JAWS: THE REVENGE (1987)
CRUEL JAWS (1995)
MEGA SHARK IN 3D (1998)
SHARK / GREAT WHITE (1998)
SHARK ATTACK (1999)
SHARK ATTACK (2000)
SHARK ATTACK 3: MEGALODON (2002)
MEGALODON (2002)
OPEN WATER (2003)
RED WATER (2003)
SHARK ATTACK IN THE MEDITERRANEAN (2004)
12 DAYS OF TERROR (2004)
RAGING SHARKS (2005)
SPRING BREAK SHARK ATTACK (2005)
SHARK SWARM (2008)
SHARK IN VENICE (2008)
MEGA SHARK VS. GIANT OCTOPUS (2009)
MALIBU SHARK ATTACK (2009)
JAWS IN JAPAN (2009)
MEGA SHARK VS. CROCOSAURUS (2010)
THE REEF (2010)
SHARKTOPUS (2010)
DINOSHARK (2010)
SHARK NIGHT 3D (2011)
SUPER SHARK (2011)
SWAMP SHARK (2011)
SAND SHARKS (2012)
JURASSIC SHARK (2012)
BAIT (2012)
DARK TIDE (2012)
GHOST SHARK (2013)
SHARKNADO (2013)
SHARKNADO 2: THE SECOND ONE (2014)
MEGA SHARK VS. MECHA SHARK (2014)
SNOW SHARKS / AVALANCHE SHARKS (2014)
SHARKNADO 3: OH HELL NO! (2015)
MEGA SHARK VS. KOLOSSUS (2015)
LAIR OF THE MEGA SHARK (2015)
SHARK LAKE (2013)
SHARKNADO 4: THE 4TH AWAKENS (2016)
THE SHALLOWS (2016)
Final Thoughts
Shark horror movies have carved a niche for themselves in the horror genre. From the classic Jaws to lesser-known gems like Bait, these films tap into our primal fears and deliver thrilling experiences. Whether you prefer realistic and suspenseful stories or enjoy the campier side of shark movies, there is something for everyone in this sub-genre.
Frequently Asked Questions (FAQs)
1. What is the most famous shark horror movie of all time? Jaws, directed by Steven Spielberg in 1975, is undoubtedly the most famous shark horror movie of all time. It revolutionized the genre and left a lasting impact on popular culture.
2. Are there any shark horror movies based on true stories? Yes, Open Water (2003) is loosely based on real events. It tells the story of a couple who gets left behind by their scuba diving boat in shark-infested waters. The film taps into the fear of being stranded in the vast ocean.
3. Are there any lesser-known shark horror movies worth watching? A lesser-known gem in the genre is Bait (2012), an Australian film set in a flooded supermarket after a tsunami. The survivors soon discover they are not alone – sharks have entered the store. This movie combines elements of survival and horror in a unique and thrilling way.
4. Are there any shark horror movies that are more comedy-oriented? Sharknado (2013) is a perfect example of a shark horror movie with a heavy dose of comedy. It embraces its campiness and has gained a dedicated following despite its over-the-top premise.
5. Are there any upcoming shark horror movies to look forward to? While specific release dates may vary, there are always new shark horror movies in development or production. Keep an eye out for future releases, as the genre continues to captivate audiences with its blend of fear and excitement.